.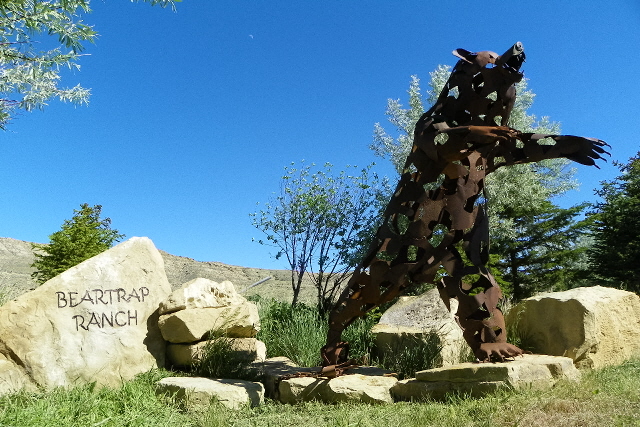 Welcome to BEARTRAP RANCH ...WHERE THE PRAIRIE MEETS THE PATIO...
Experience genuine Montana living with end of the road privacy, at the crossroads between luxury retreat and untouched wilderness. The ranch sits amidst a back drop of sheer beauty and is perfect for your retreat in the Wild West or to simply unwind from the daily stresses...

Beartrap Ranch is a magical all year round location in South Central Montana, less than two hours away from Yellowstone National Park. In summer, enjoy golf, fishing, hiking, biking, climbing and white water rafting. Bring your horses and roam the wild west! The nearby town of Red Lodge is home to the Rodeo of Champions and the Beartooth Rally. Experience the perfect place for hunting in the fall. In winter there is an awesome ski resort less than 45 minutes away. You can choose to be as active as you want or just kick back and enjoy this truly unique place.
Make reservations now for the 2014 hunting season at Beartrap Ranch!!
Call Gary at 406-698-2224 for details. Your party can relax and enjoy our ranch house and hunt on hundreds of miles of BLM land that borders our property on three sides.
*Prices are subject to change.


Remember to Like us on Facebook!